Recently I finally started and finished a quick project I've wanted to do ever since I bought my living room floor lamp. It was a little boring by itself, and so I thought I'd brighten it up with some crimson yarn. I used the Chinese Staircase technique of knotting the yarn around the lamp column. I wasn't too careful about spacing out the spiral all evenly, but still very pleased with the results.
The lamp before the 'bombing':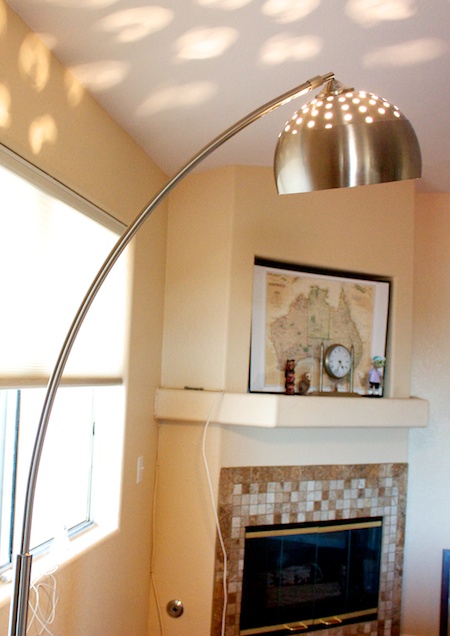 During the knotting process: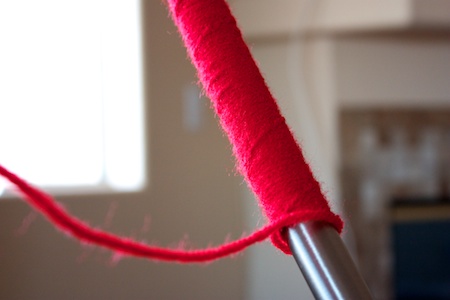 Completed lamp: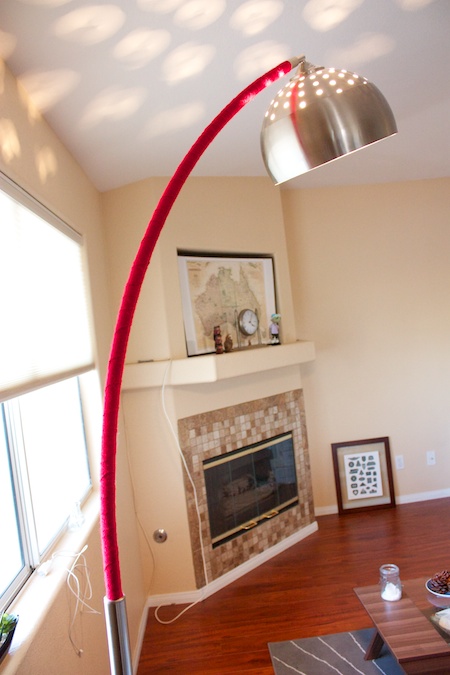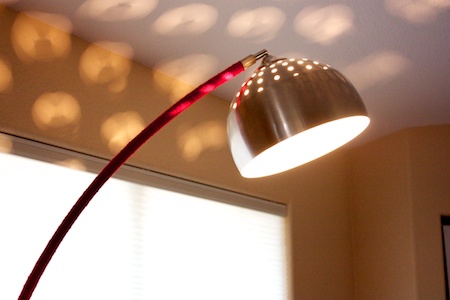 All in all it took two hours and used less than $2 of yarn. Not a bad makeover!
Also: this week I am cat sitting a very cute kitty, 'Hugo'. Isn't he dapper? Gets away with murder ;)