Autumn, or 'Fall' in the US is a really big deal. It's full of pumpkin spice lattes, pumpkin pie, and pumpkins (with a side of pumpkin)!
Hallowe'en is a popular holiday – the gardens and houses are decked out with scary decorations, and there is a lot of talk about costumes and parties. Pretty cool!
I am mostly just relieved that the weather here in Las Vegas has cooled right down this week. It's officially 'jacket weather' during the night time at least!
I attended a pumpkin carving party this weekend, which was super fun. I picked out my own pumpkin, and spent a couple of hours making it look scary.  After cutting the top off, you scoop out the pumpkin 'guts', and then get to work cutting out your chosen design. You have to be really careful with the finer details, or the small sections cave in really easily. It's stressful work!
I chose a triple skull design which was a little ambitious for my first ever pumpkin! While it doesn't look perfect, it came out pretty nice I reckon.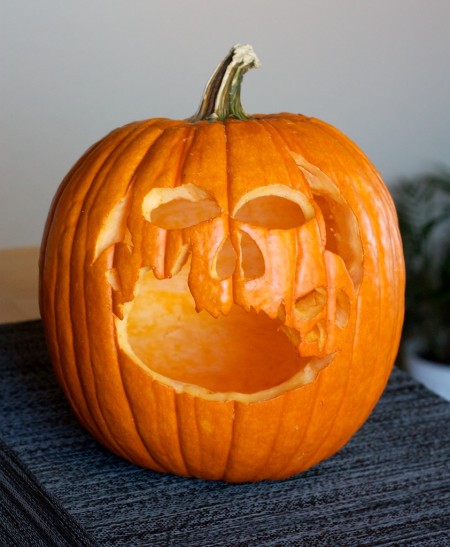 With a candle at night: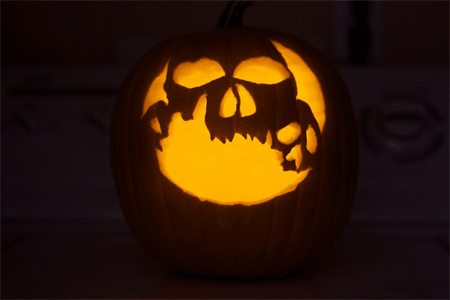 Dorky shot of me proudly holding my first carved pumpkin: