What have I been up to since January? A number of things have kept me super busy for the last half year, here are some of them below!
Las Vegas Mini Maker Faire!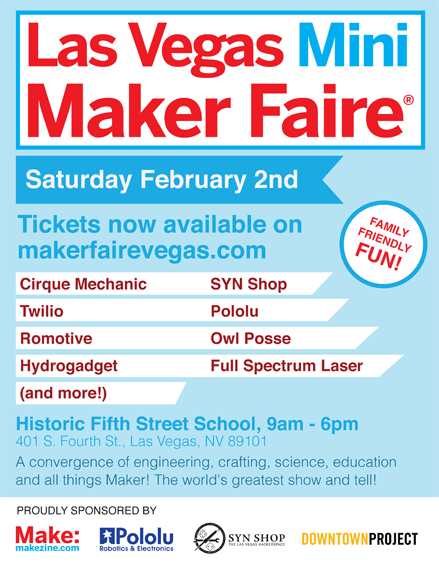 We held a Mini Maker Faire on the 2nd February on a gorgeous sunny day! I had an amazing time volunteering and helping the main organiser Pawel.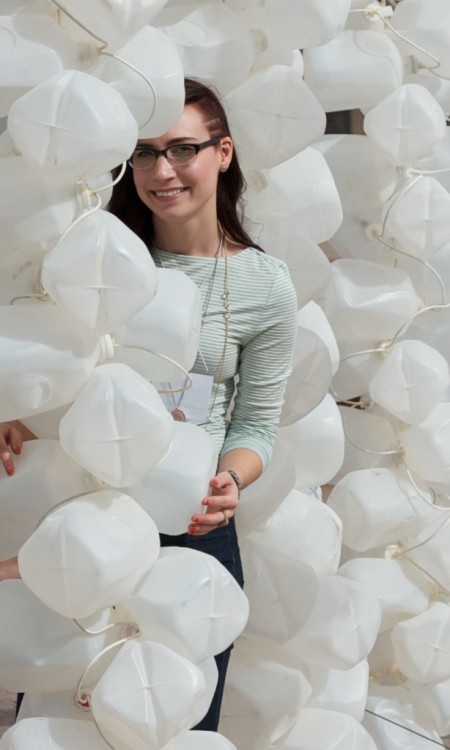 An amazing day of makers, adults, kids, robots and circus performers, check out the video below for a great summary of the day.
We opened SYN Shop the hackerspace!
After 2 years of careful planning and patience, we threw open the doors of SYN Shop in February. An incredible amount of work went into making this happen. Thank you to Downtown Project for generously supporting us as we get out feet off the ground. Our hackerspace boasts some great tools that our monthly membership offers you access to. SYN Shop also has a community led education series, with many classes each month. You can learn to solder, use a sewing machine, lasercut, 3d print or 3d model just to name a few classes that have already happened.
Thanks to http://clclt.com/ for the photos below: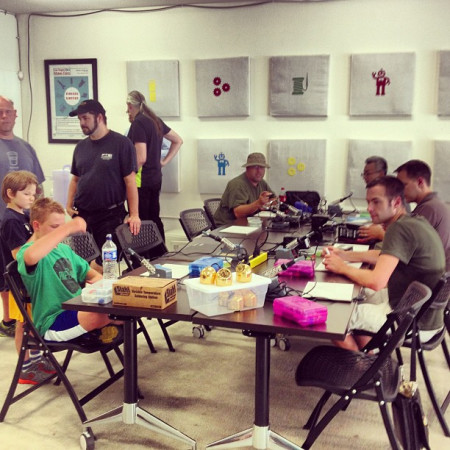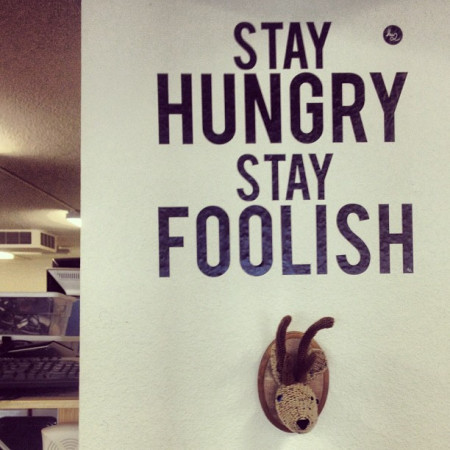 For more information, visit http://synshop.org and also watch the first episode of SYN Shop Talk (featuring yours truly) for a tour of the space and an interview with two of our members:
I attended Maker Faire Bay Area!
This is one of the 'official' Maker Faire events put on by Make every year. It was my first time visiting the Bay Area, and I had a blast!
I got to see Brook Drumm in the flesh, the inventor of my Printrbot Jr: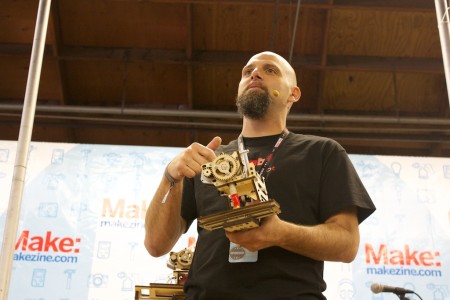 In the second episode of SYN Shop Talk below, you can skip to 1:25 to see our summary of the weekend!
We also got to visit Noisebridge, a hackerspace in San Francisco. So cool!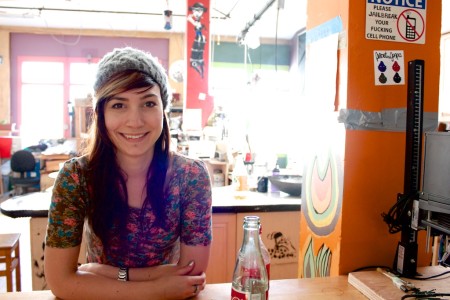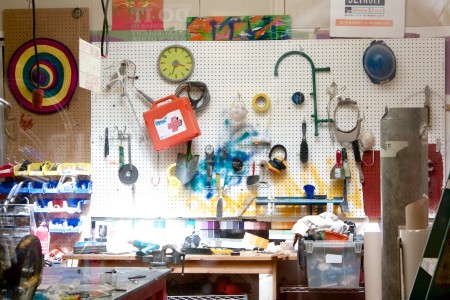 Downtown Podcast fun
Pawel and I made a sign for the Downtown Podcast, using the awesome tools and materials from SYN Shop! We used the lasercutter, soldering tools and some danger room woodworking tools to produce the final, LED lit sign.
Here is a work in progress shot, after I had given it the final coat of varnish and sanded the edges to look all nice: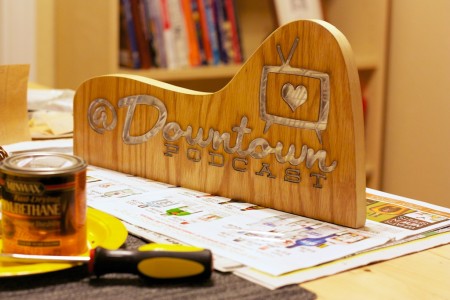 and here is the final result: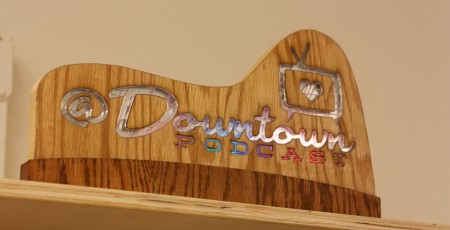 and the happy new owners, Dylan and Adam: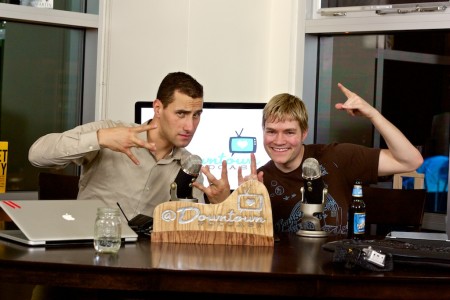 We got to present it on the show which was rather fun!
I'm also pleased to announce that I'm the new co-host of the Downtown Podcast, which has been a lovely opportunity for me. Not to mention fun: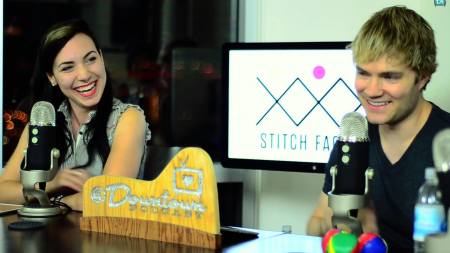 Nodebots Day!
Pawel, Bill and I ran the Las Vegas chapter of World Nodebots Day on July 27th. It was a tonne of fun!
A nodebot is a robot that you can control via javascript using node.js
I made the following "Kittynator" bot below: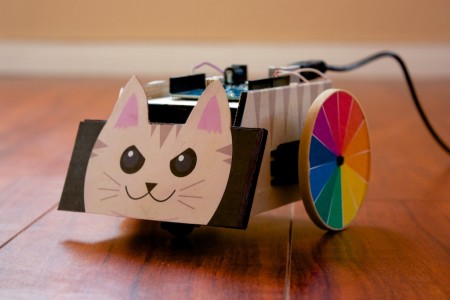 And the proud hackers at the end of the day: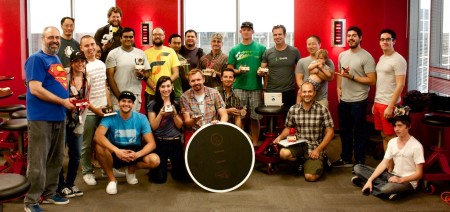 As as expected, I've been playing around with my Printrbot Jr whenever I've been able to find the time. More on this soon!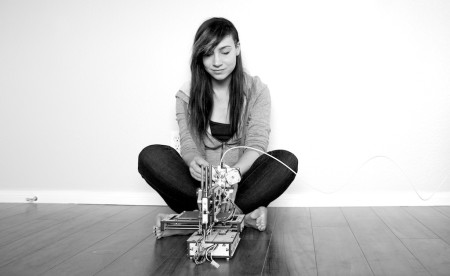 I have been enormously fortunate this year so far, and look forward to what the rest of the year holds for me here in Las Vegas.