I am lucky enough to have some great non human friends in my new neighbourhood. In particular I am quite smitten with Laurish the cat, and Peking the goose. Laurish lives in the flat below me, and Peking is next door. They do keep me entertained and I can't help but imagine what they get up to when no one's around.
I will be starting a (very casual but cute) web comic so we can all follow their adventures.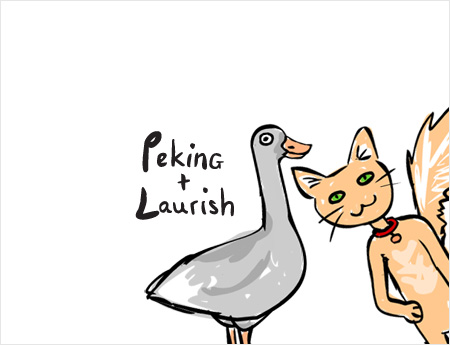 They are very pleased to meet you!