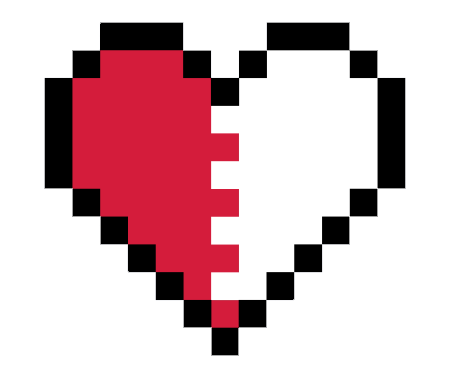 Late last year I decided to discontinue my Adobe CS5 Design Premium subscription, due to their non flexible end of contract terms (and the expense of it all when I don't use their products every day).
I've since been looking at a bunch of different alternatives. These alternatives have a bias towards Mac OS X (I own a Macbook), so not all that I tested are available on a PC. After these past few months it's easy to see why Adobe are leading in the market. The (mostly) uniform key shortcuts, and asset management between the products is well integrated. Adobe products are also the best at print colour management. As much as Adobe's software has major flaws, it's still a solid solution to your designing needs.
To be clear on what market I'm in here, I'm a web developer who also dabbles in design (print + digital + industrial) and photography.
I tried the following alternatives to the CS5 Design Premium package (which retails for almost AU$3000, ouch):
Adobe Photoshop alt:
Pixelmator [link]
GIMP [link]
Adobe Photoshop Elements [link] (I know, but it's an affordable option to consider)
Adobe Illustrator alt:
Acorn [link]
Lineform [link]
Inkscape [link]
Adobe Bridge alt:
Adobe Organiser [link] (boxed with Photoshop Elements)
iPhoto [link]
Aperture [link]
Adobe Dreamweaver alt: (haven't used this since 2006 TBH)
Coda [link]
TextMate [link]
Adobe InDesign alt:
Scribus [link]
Adobe Acrobat alt:
OS X Preview.app
Open Office [link]
Adobe Fireworks alt:
See Photoshop alternatives above
Adobe Flash alt:
No software available.
HTML5, jQuery, Raphäel and Sencha look promising as a future combined alternative. We're almost there!
And here were my final choices that I am still using solidly after playing with all of these: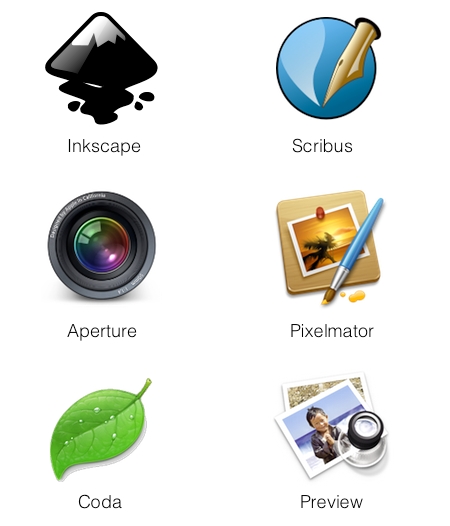 These choices were based partly on how much they cost to buy, and obviously whether they had the features I needed. Three out of the final six are free; Inkscape, Scribus and Preview (Preview is a standard app boxed with OS X so it's technically free if you own any Mac computer).
Combine this with the paid applications and the total comes to less than US$360. I believe this is reasonable for the average blogger/lightweight designer/web developer/web designer/photographer.
As a combination they take up approximately 1.6GB of space on your hard drive. As a comparison Adobe CS5 Design Premium takes up 6GB hard drive space. Good to know for those running their computer on relatively new and small capacity SSD's.
I'll be focusing on each application in more detail on this blog soon. For now I'm happy to have found my little swag of good quality software to get each job done :)