Ever since I was a kid I remember wanting to make things. I wanted to accomplish everything on a grand scale. I made things out of toilet rolls and newspaper and foil and glue; but I really wanted to make things from wood and metal and plastic – 'real' materials. I was fascinated with replication and the 'permanence' of machine made goods. I remember asking my dad at 7 years old for a bubble jet printer (even the name excited me), but he giggled and said we needed a computer before we could use a printer.
We were given a second hand Commodore 64 shortly after that, and an excellent dot matrix printer. Dad showed me how to program sprites to appear on the screen. I would print out sprites that I carefully programmed, and draw in the details. It was like really low res pixel art. One I remember doing was something like this: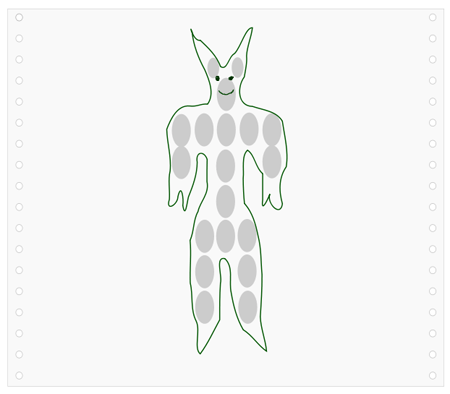 I think it was meant to be either a monster or a praying mantis (I dunno, they seem pretty similar to me in my head).
Over the years we kept trading up via hand-me-down computers. Today, I have my own modern laptop. The software on it would have blown the mind of the inquisitive child I was.
Which brings me to something so entirely wonderful that's captured my heart for the last year or so:
Modern digital fabrication for the masses.
Digital fabrication is a term to describe the translation of a computer generated design, into a real world object.
A simple pictorial equation:



You can now design an object on your computer from a sketch, send it to the appropriate service via the internet, pick your material and receive it in as little as 2 weeks. Your own, custom item. This is the future for the little people, the non-heavyweights in manufacturing and object design.
Services such as Ponoko, Shapeways and Cloudfab are enabling designers all over the world to create things that wouldn't normally be possible and or affordable for them.
Invented an awesome new tool? Get a prototype created using 3D printing before mass producing your final in a factory, like these guys. Designed some jewellery but don't have your own bandsaw or lasercutter? Outsource it to someone who can with ease.
An example of my lasercut jewellery for Owl Posse: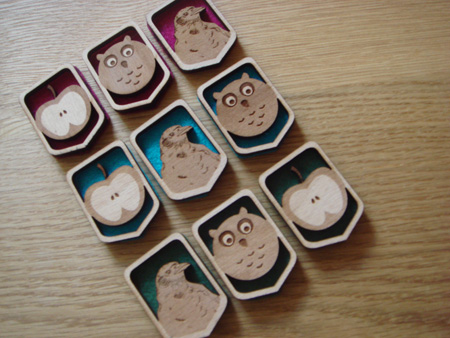 Small run/on demand digital fabrication is changing the game for many. I'm so excited to be taking part! It's not a lot of financial investment to get started, and there's some amazing free software out there to create your best ideas in! Expect some more detailed posts from me on digital fabrication in the near future. I'll be reviewing some of the online places offering these amazing services, and the software that can bridge the gap between your sketches and your final product.
If you're as excited about this stuff as I am, watch the following animation called 'Fully Printed', which gives us a playful glimpse into the future of custom product manufacturing. It's rather lovely!
FULL PRINTED from nueve ojos on Vimeo.
Thanks to Vector Camp for the cute Macbook illustration used in this post.